MALEDICTVS:

1. Falsa Testimonia Blasphemiae
2.Angel of Lifeless Eyes
3. May a Bullet Pierce their Hearts
MOLOCH:

4. Dies ist ein Pfad an dem ich dich vor einiger Zeit verlor
5. In dorniger Finsternis wurde der Weltenschmerz geboren
6. Die Menschheit ist nichts ohne die Natur
LOST IN THE SHADOWS:

7.Warriors of Hate
8. Agony
9. Fighting for Satan's Throne
3-way split with bands from Mexico: Lost In the Shadows and Maledictvs. Moloch tracks taken from "Der Schein des schwärzesten Schnees" album 2011.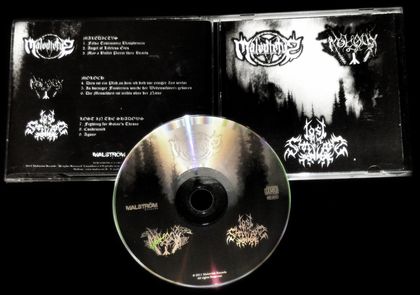 CD version was made by Malström Records (sub-label of Blackcrowned Records from Mexico) in 2011 and limited to 500 copies with 4 pages b/w booklet. Matrix code: ICD16469 MALADICTUM WWW.MALSTROM.TK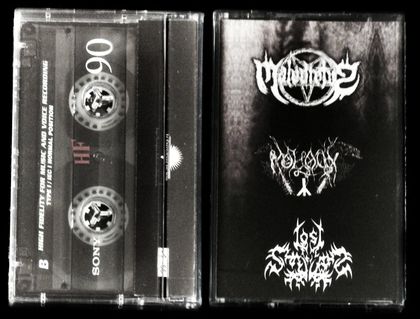 Tape version was made by Le Crépuscule du Soir Productions (France). Limited to 66 copies only with 2 sided pro-cover inlay.