Moloch:
- Die Kälte der Ewigkeit (04:20)

Mutilathymn:
- Aspect in Negative (07:43)
Split release with Black Metal formation from Australia - Mutilathymn. Moloch track taken from "Verwüstung" album 2014. Mutilathymn track recorded at Three Phase Music Australia, Spring 2012 - Autumn 2013. Mastered by Dav Byrne at Iridium Audio.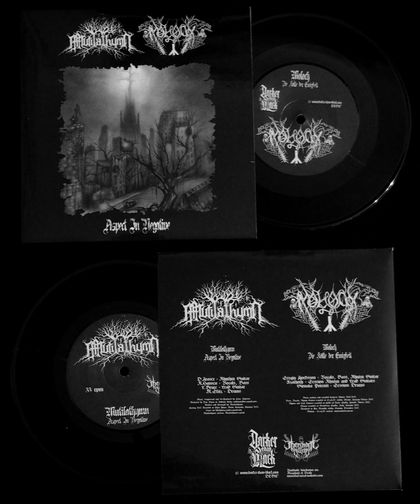 Released by the German label Darker Than Black Records. Limited edition to 300 copies on black 7" vinyl. Catalogue number: DTB017. Matrix / Runout (Side A [scratch]): DTB017 A; Matrix / Runout (Side B [scratch]): DTB017 B.