- Ruf aus dem Wald (06:00)
- Pest aus Gefühlen der Traurigkeit (01:12)
- Morast (04:10)
- Give Wotan at mine Kirke var Braendt (03:40)
- Horgabrudar (03:05)
This is rehearsal demo 2007. Re-mastered and re-recorded versions of the tracks (without track 5) from this demo later were includes in "Traurer" album 2007. All music and lyrics written and recorded by Sergiy Fjordsson at rehearsal room between Spring - Summer 2007. Originally only few copies without any cover were made and given to some close contacts. All front and inlay photos for all editions were made by Sergiy Fjordsson on the old small cemetery "Grobnik" in the depths of Rivne town.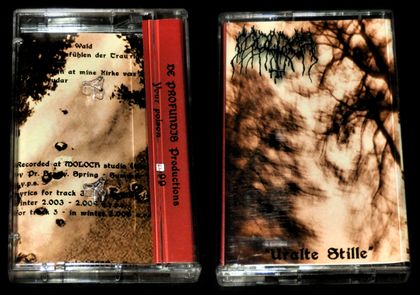 This is first edition, released via my own De Profundis Productions (Ukraine). Cassette tape with one sided color cover printe don photo paper (Catalogue number: Прах 073). Limited to 99 copies.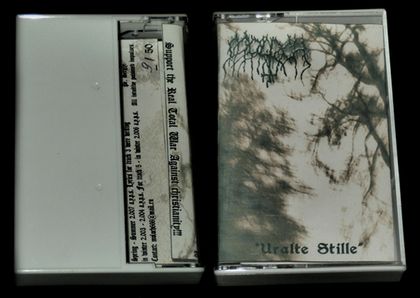 This is edition of Russian label Algiz Productions. Printed in 2007. Limited to 50 copies. Cassette with one sided sepia-color printed cover. Catalogue number: AD-35.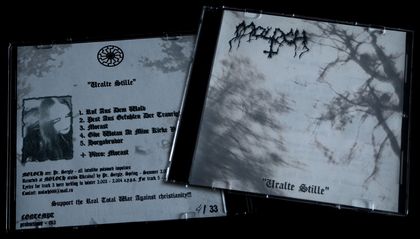 This is edition of Contempt Productions (Algiz Productions sub-label). Printed in 2007. CDR limited to 50 copies with 2 sided sepia-color pro-cover inlay in slim case. Catalogue number: CD-013. This edition includes video "Morast".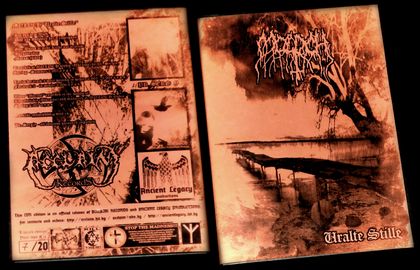 This is CDR edition of Acclaim Records (Bulgaria). Printed in 2007 in cooperation with Ancient Legacy Productions (Bulgaria). 20 copies with red xeroxed cover in dvd case. Catalogue numbers: ALP002 / AR013. This edition also includes
video "Morast" (Recorded in the woods of Ploskyriv /Khmelnitskiy - Ukraine. Spring 2007. This is the first video ever made by Moloch. Very primitive quality or recording and video engeneering.). Author of the front and back cover photos are unknown. Cover designed by label oner.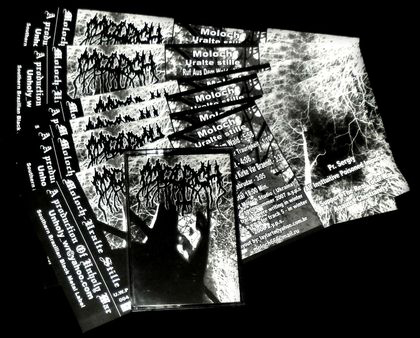 This is edition of Unholy War Productions (Brazil). Printed in 2008. Cassette limited to 1000 copies with one sided black/white pro-cover. Catalogue number: U.W.P. 004.

Here are no any Digital, CD and Vinyl versions of this Demo.