- Das Uralte verweilt dazwischen (01:41)
- Depressive Visionen eines sterbenden Horizonts (05:57)
- Sterben unter der Blässe der Unvermeidlichkeit (01:37)
- Die letzten Strahlen der Sonne verblassen in der Kälte der Apathie (07:38)
- Wo der Winter unaufhörlich wütet 01:01)
- Das Leben ist wie ein verwundeter Vogel der langsam vom Himmel fällt (03:50)
- Nebelwald (03:31)
- E.Khu (03:45)
- Abgrund meines Wesens (21:27)
Some kind of "new view" at "Isolation der Essenz" album. Recorded somewhere in Carpathian woods between dismal and forgotten winter 2009/2010 - 2013 on two-inch 4-tracks tape recorder. Mastered at Moloch / S.o.h.D. studio. All music and lyrics were written and recorded by Sergiy Fjordsson. Cover art drawing were made by Luciana Nedelea. Special unique mastering were made for each release (vinyl, tape, cd). Originally named song "Wo der Winter unaufhörlich wütet" mistakely printed on the track list as "Wo der Winter unaufhörlich schlägt". The "Abgrund meines Wesens" mistakely printed on the track list as "Abgrund meines Wesenz"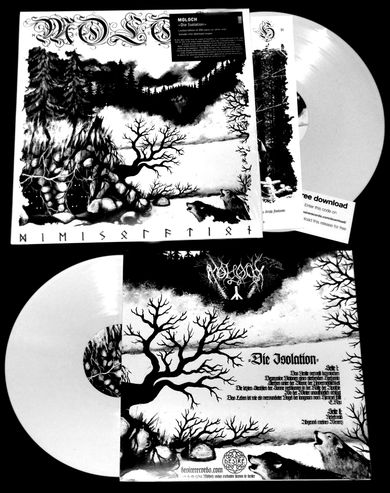 This is vinyl edition of Desire Records (France). 12'LP White vinyl with 350g sleeve with glass laminate finish, 12'' x 12'' double-sided insert & Download coupon. Shrinkwrap with sticker. Limited to 300 copies. Catalogue number: dsr111LP. Side A includes tracks 1, 2, 3, 4, 5, 6, 8 and side B - 7, 9.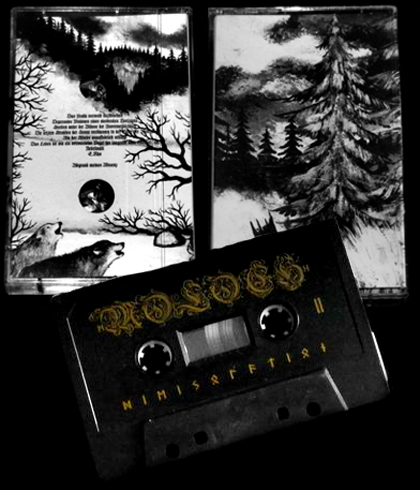 This is cassette edition of An Out Recordings (Small independent label from Usa, run by Anna Vo). Black Pro-Tape with gatefold-like cover inlay. Limited to 100 copies. Catalogue number: AOR021. Side A includes tracks 1-8 and side B - track 9.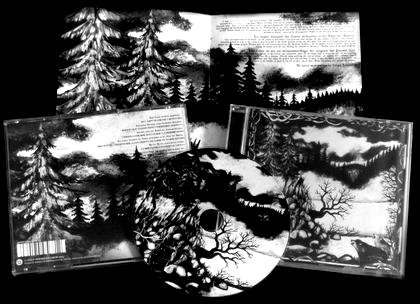 CD version were pressed by the Cult label from England - Cold Spring Records. Limited to 1000 copies. Barcode: 5060174956812. Catalogue number: CSR210CD.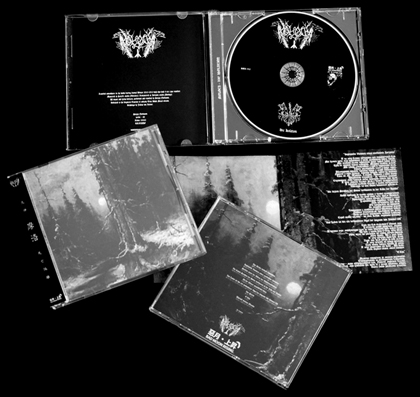 New CD edition in January 2019 were made by Bad Moon Rising 惡月上昇 (Taiwan). 300 copies with 3 pages cover. This CD version contains 66 tracks - the first 9 tracks are followed by 57 tracks (5 sec each) of silence. "Die Isolation" is track 66, which are live recorded in the woods of Rivne region and represent a real-time-recording, along with background sounds of the open space and atmosphere of the natural acoustics. The release length is 1:06:46 with the additional tracks of silence. Also track "Der Sturm" (02:47) comes instead track "Nebelwald". Drawings by Julius von Klever. Catalogue number: BMR-002.
Digital versions available in MP3 only via Desire Records (with individual secret codes that included in each 12"LP copie) and in FLAC/MP3/WAV via Moloch bandcamp. Each version has different mastering. Full digital stream available also on YouTube page.