- Als die abstrakten Spiegel des Universums vom Puls des menschlichen Lebens zerstört wurden (30:50)
- Wo die Winde für immer weinen (08:03)
- Berge umhüllt von uraltem Nebel (06:26)
- Abgrund meines Wesens (22:05)
- Die letzten Strahlen der Sonne verglimmen in der Kälte der Gleichgültigkeit (03:49)
- Im dornigen Zwielicht schwand das Leben (02:46)
- Graue Wolken unter dem Meer (02:22)
- Ein strenger Winter kommt (01:28)
This is NOT a full-length album!! This is rather a demo recording or compilation of some "raw and uncut" songs. Track 1 based on the remastered tracks recorded in Winter 2010 on closed live ritual, as well as some rehearsal tracks from pre-"Abstrakter Wald" album. Tracks 2/3 taken from the split with Tomhet "Where winds forever cry". Track 4 taken from "Illusionen eines verlorenen Lebens". Track 8 are a unmastered demo song from a occasional live recording. Tracks 5/6/7 are a demo songs that were planned for future full-length album, but which have not been re-recorded. Most of the tracks were recorded live in the woods with analog tape stereo recorder (and then mastered at Moloch home studio). All music were written and recorded by Sergiy Fjordson between Autum/Winter 2010-2011.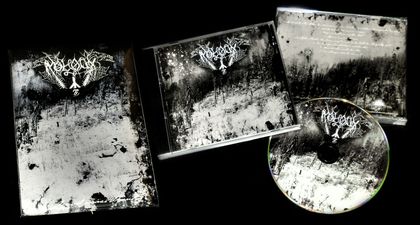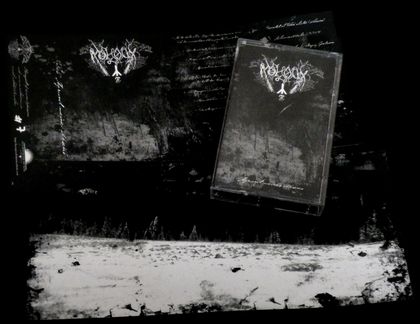 Le Crépuscule du Soir Productions (France) printed in 2012 3 various versions: A5 digipack with 4 pages booklet and A4 poster limited to 100 copies; Standart jewel case CD with 8 pages booklet limited to 400-500 copies and Tape with 2 sided pro-cover inlay limited to 100 copies. All track list and info on the cover were written by very small font, so this is unpossible to read. All photos that were used in the booklet made by Sergiy Fjordsson in Carpathian Woods. Only jewel case edition have cat. number of the back: LCDS063/9; Mould SID Code: IFPI 06BE; Matrix Code: HURRI1784.