MOLOCH:
- My Essence Into Black (05:35)
- Forgotten Wisdom Of My Silver Feelings (06:47)
- Old Funeral Sadness (08:35)
- My Essence Into Black (Part II) (02:01)
OCTOPUS ARMS:
- Mitternachtsmelancholie (06:49)
- Seelenoednis (08:20)
- Schwarze Flammen Des Hasses (09:37)
- Frostland (06:11)
Split with Experimental Martial Noise project from Germany - Octopus Arms. Moloch tracks recorded between Autumn 2007 - Winter 2008 by Sergiy Fjordsson. Octopus Arms tracks recorded between 2007-2008 by O. Kult.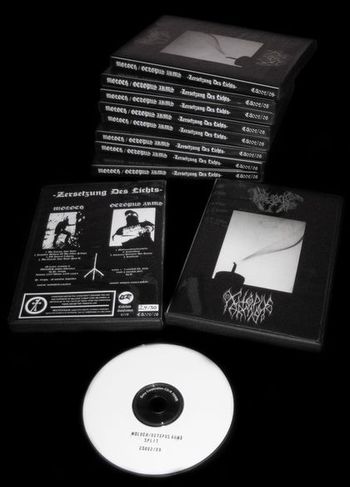 This is edition of Castellum Stoufenburc Productions (Experimental Noise, Martial Industrial, Neofolk addicted label owned by O.Kult from Bunkergeist). CDR in dvd case limited to 30 copies only. Catalogue number: CS002/08. Layout by O.Kult.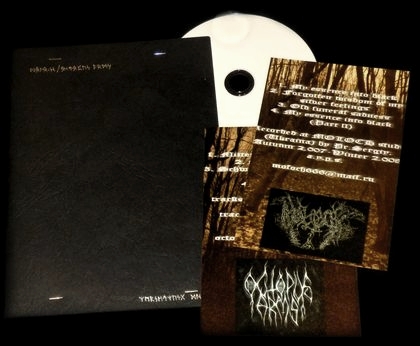 Very limited (15 copies) edition of De Profundis Productions (Ukraine). CDR in A5 handmade black cardboard package with 2 inlay cards printed on photo paper. Layout and photos by Sergiy Fjordsson.