MOLOCH:

- In the thorny twilight life has faded away (02:46)
- Mountains enshrouded in ancient fog (07:53)
- Where winds forever cry (08:03)
TOMHET:

- Beneath the Earth (03:51)
- Above the Skies (06:27)
- Observation of Condemnation (05:01)
- Alice in the Dark (07:18)
- Reflection of Observation (06:43)

Split with formation Tomhet from Canada. Moloch tracks were written and recorded in Autumn 2010 by Sergiy Fjordsson. Tomhet tracks in the fall of 2010 by Jonathan S.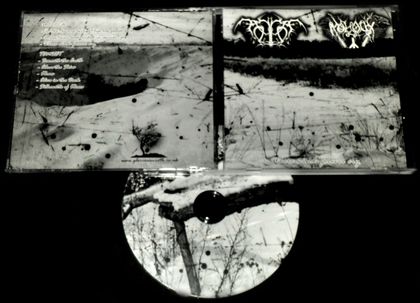 CD released via Glorius North Productions (United Kingdom) in 2011 and limited to 200 copies with 4 pages b/w booklet. All photos used in the booklet were made by Sergiy Fjordsson in the woods of Carpathia. Cat number: North 003.