MOLOCH:
- Intro: Безмолвие в сострадании.. (01:20)
- Сквозь зарево углей (07:21)
- Сквозь зарево углей (без боли и сострадания..) (06:56)
- Холодные тени забытых лесов (01:51)
- Рождение в недрах черни (04:53)
- Outro: На земь, да и кровью.. (01:20)
DICTATOR:
- The light of lost souls (05:19)
- Guimplen (04:22)
- Impat (06:50)
- Volt (03:43)
- Funeral of fait (03:01)
- Silent loneless (01:38)
- Fataly (06:04)
This is the first split ever made by MOLOCH and had the idea for a promotion both bands. Moloch tracks is a "Чернее чем тьма" Demo 2004 and Dictator tracks is a "Birth of Virgin Feelings" Demo.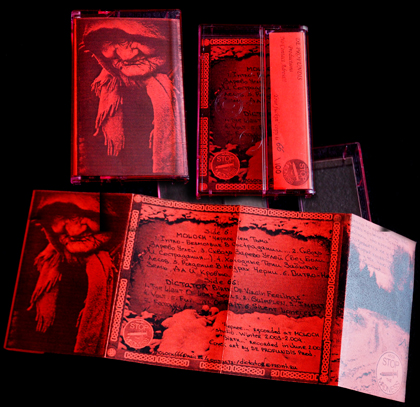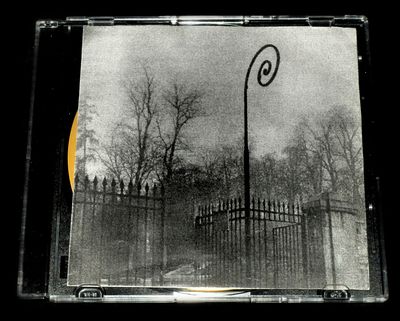 Both versions were made via my own De Profundis Productions (Ukraine): Cassette limited to 100 copies with one sided red xeroxed cover (Catalogue number: Прах 666) and CDR limited to 36 copies with one sided black/white xeroxed cover inlay in slim case (Catalogue number: Прах 999). Xerox was made from original cut-and-paste template made by Sergiy Fjordsson. Both versions made in 2006 and were spread in trades between various worldwide labels only.