Moloch:
- The Seven Seals (05:59)

- The Seven Trumpets (12:29)
Arria Paetus:
- Instruments of Torture (07:14)
- (E)met (07:03)
Split with Arria Paetus (Black Metal band from Alaska, USA). Moloch tracks performed, written and recorded during at the S.o.h.D, Studio in Rivne, Ukraine, between 2016 and 2019. Drums recorded at BeastCave Studio, Italy. Mixed and mastered in June 2019 at Horizont Studio in Oslo, Norway. Arria Paetus tracks recorded by Lycaean Triune at the Unsafe Space, Anchorage, AK. Mixed and mastered at RuneFire Records, Madison, WI. Vinyl mastered at Priory Recording Studios during June, 2019. Front cover Pierre Perichaud (Business For Satan, France). Additional artwork: Meriel Longmore (Illaetabilis Design, UK). Inlay design by Sergiy Fjordsson.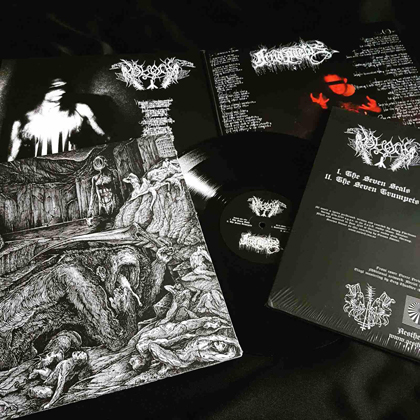 12'LP vinyl in gatefold package by Lycaean Triune & Aesthetic Death. Limited to 300 copies.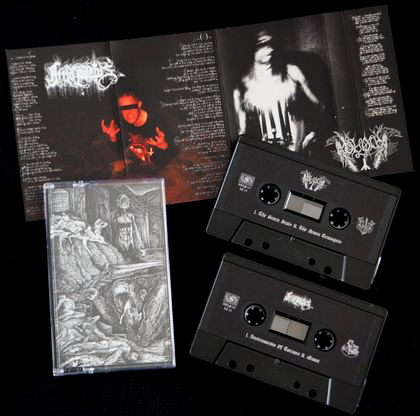 Cassette version of Lycaean Triune & Aesthetic Death. Limited to 100 copies. Black tape with cassette stickers on both sides and pro-cover.
No CD version of this split at the moment.