Moloch:
- Of Time and Darkness (06:04)

- Pure Living Hate (04:37)
- Behold! Thy Death! (03:49)
- The Great Spirit of Eternity (04:12)
Zorr:
- The Ghost Behind the Mark (10:32)
- Withint the Realm of the Wraith (09:03)

Split with formation Zorr from USA. Moloch tracks: All music and lyrics were written, recorded and mixed during 2019 with 4-track reel-to-reel recorder in the dungeons of S.o.h.D. studio (Rivne). Tracks 1 & 4 recorded live in the woods of Rivne. Zorr tracks: Recorded during 2018 by Margim and Mazacoatl. Mixed and Mastered by Margim. All music by Zorr. All lyrics by Poisoned. Layout and front cover collage by Sergiy Fjordsson.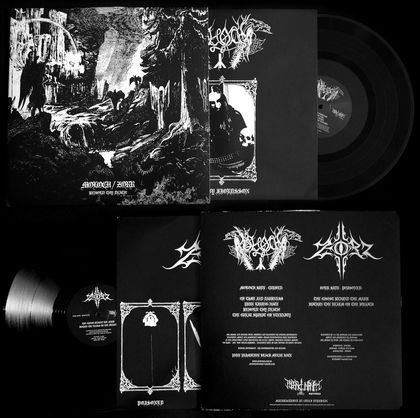 Released by Pagan Infantry Records (Usa). Limited to unknown amount of copies (300 ?). Comes with inlay. 12" Black vinyl.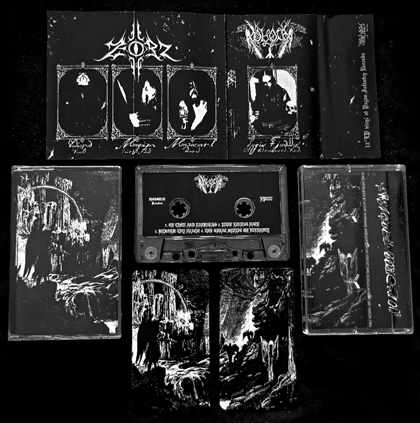 Tape version of Ephemeral Productions. Limited to unknown amount of copies (100?). 2 sided black/white pro-cover. Cassettes with stickers on both sides. Comes with small inlay card. Catalogue number Ep002.