URUK-HAI:
- Gil-Galad (11:00)

MOLOCH:
- Auf dem Wege zu den vergessenen Wäldern (10:45)
Split with one of the most prolific and cult formations inspired by J.R.R. Tolkien's world - Uruk-Hai (Austria).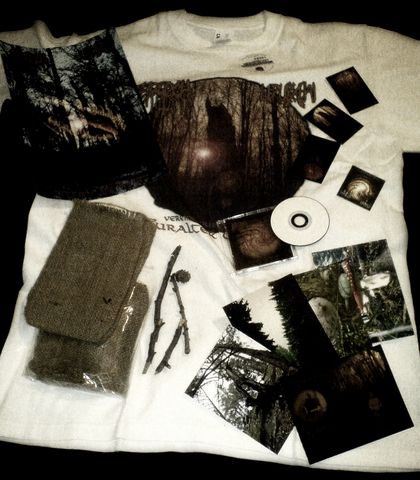 Released as hand-made package that includes: 3'CDR in ancient sackcloth package, 4 inlay cards, 1 special inlay card, 4 photos of Ukrainian and Austrian forest and mushrooms, parts of dead branches from Ukrainian and Austrian forests (some copies also with fir-tree cones). First 5 copies comes also with A4 poster and white t-shirt. Limited to 50 copies only. Made by W.A.R. Productions (Austria). All photos that were used for this release were made by Sergiy Fjordsson in the forest of Ploskyriv (Khmelnitskiy, Ukraine) in Autumn 2008. Photos of the Austrian forest, design and concept of this release by Alexander "Hugin" Wieser.