MOLOCH:
- Wenn die Sterne nicht mehr scheinen (04:21)
WEDARD:
- Himmelstreppe (04:27)
Split release with Atmospheric Black Metal formation from Germany WEDARD. Moloch track written and recorded by Sergiy Fjordsson between Autumn 2012-2013 at S.o.h.D. studio. Session female voices on this track by Lilita Arndt. Wedard track recorded at the end of 2014. Front image "The morning" by Caspar David Friedrich (1774-1840).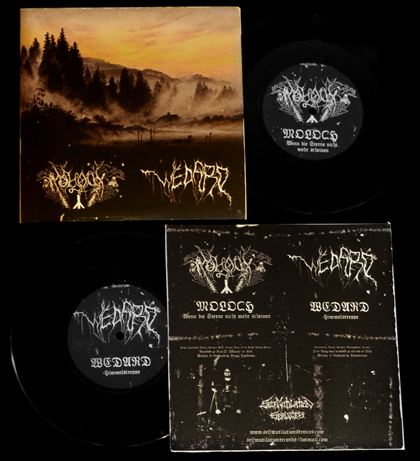 This is 7'EP vinyl edition of Self Mutilation Services (Mexico). Limited to 300 copies. Matrix / Runout (Side A [Stamped]): 137087H1/A; Matrix / Runout (Side B [Stamped]): 137087H2/A. Catalogue number: SMSV011.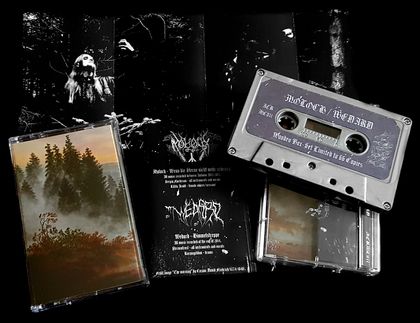 Cassette edition of Anti Trend Records (Usa). Limited to 66 copies. Grey cassette with tape sticker and color 2 sided pro-cover inlay. Catalogue number: ATRMC011. Due this tape planned to be released as wooden box-set (that was not happens), tape stickers has a little words "Wooden Box-Set Limited to 66 Copies" that we can consider as typo.