MOLOCH:
- Die letzten Strahlen der Sonne verblassen in der Kälte der Apathie
MOONKNIGHT:
- Rising Beast
Split release with Moonknight (Usa). Moloch track recorded between Autumn 2010/Winter 2011 at Moloch studio. Moonknight track recorded between December 2012/january 2013 at House of Horus, F-Haus and AMP rehearsals (Los Angeles, California).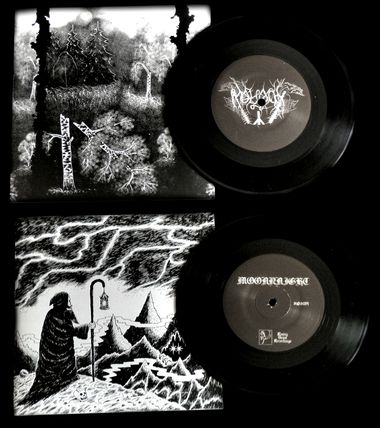 Released in 2013 as Black 7'EP limited to 250 copies in Gatefold-like package (Cat. Number: RBR014) by Rising Beast Recordings (Usa label, run by Roach of Harassor). Front cover art of the Moloch side was made by Sergiy Fjordsson. Front cover art of the Moonknight side was made by Johnny Ryan. Matrix / Runout (Side A [scratch]): RBR 014 - A R-27519. Matrix / Runout (Side B [scratch]): RBR 014 - B R-27520.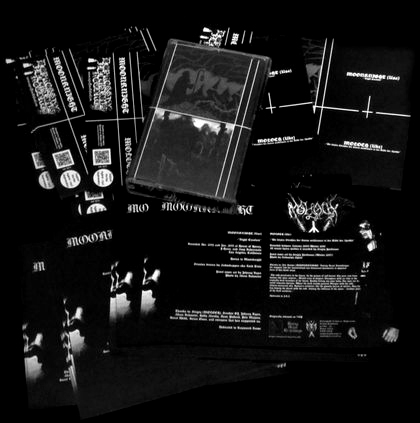 Tape version was made in 2013 by Depressive Illusions Records (Ukraine), limited to 1000 copies with 2 sided b/w pro-cover inlay. Sadly circulated 500-600 copies, because 400-500 copies were lost in transit by Ukrainian post.