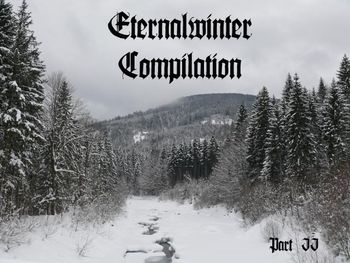 1. Fortezza Longobarda: I.I
2. Saturn Form Essence: Galaxy M31 - Andromeda
3. My Enchanted Tales: Nostalgia
4. Moloch: Aste eines Waldes so scharf wie eine Klinge
5. Nordenvarg: Honor To The Norseman
6. Lycanthropy: Cerberus Werewolves II
7. Wolfherr: Flame Of Eternal Chaos
8. Voltumna: Volsinii
Free download compilation at Eternal Winter Records (Italy). Moloch track recorded special for this compilation. Recorded in 2010.