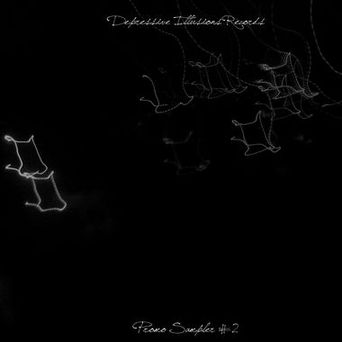 1. Abismo (Bra) - Ultimo canto ciclico do sol.part I
2. Black Katharsis (Hell)- Journey Through Death
3. Heirdrain (Can) - Secret Suffering Part. IV
4. Hrefnesholt (Aut) - I bin da Woid
5. Mists of Poveglia (U.K.) - Dim Lights Through The Distance & Thick Branches 2
6. Moloch (Ukr) - In einer Umarmung von tiefen kalten Waldern
7. uruk-Hai (Aut)- Das Auge
8. Saturn Form Essence (Ukr) - NGC 1981
9. Winter Depression (Ukr) - Untitlef lV
10. Nihilia (Mex)- Desolation
11. 21 Gramms (Pol) - 3 Notes, 5 Months
Free-download compilation made as a promotional part for Depressive Illusions Records and included Dark Ambient tracks from the label releases. Front cover art photo made by Sergiy Fjordsson, in night time of Rivne city. RAR/ZIP file included all tracks, cover art for jewel case, some flyers and front covers of the releases. Moloch track taken from "In einer Umarmung von tiefen kalten Wäldern" EP 2010.