Tape version track list:
Deviator - Зачарування Кровью / Mesmerized by Blood (Instrumental) (03:18)
Deviator - Те Що Невмирає / Undying Darkness (Instrumental) (05:01)
Deviator - Смуток Давніх Богів / Grief of Ancient Gods (06:23)

Begotten - Де Сонце Сідяє... / Where the Sun Goes Down... (03:20)
Begotten - Рідна Земля / The Native Land (03:04)
Begotten - Під Заревом Місяця... / Under the Moon's Shining... (00:58)

Moloch - ...Чому Моя Душа У Холоді?? / ..Why My Soul in Coldness?? (05:31)
Moloch - Темна Сторона Людської Депресії / Dark Side of Human Depression (02:53)
Moloch - Моя холодна Сутність Вмирає Поволі... / My Cold Essence Is Slowly Dying.. (07:21)
Moloch - На Зрубі Долі не Виросте Нове Життя... / On the Stub of Fate New Life Will Not Grow... (03:53)
CD version track list:
01. Moloch - Why My Soul In Coldness
02. Moloch - Philosophie Der Depression
03. Moloch - Die Menschheit Ist Nichts Ohne Der Natur
04. Moloch - Dark Side Of Human Depression
05. Begotten - Where The Sun Goes Down…
06. Begotten - The Native land
07. Begotten - Under The Moon's Shining…
08. Deviator - Undying Darkness (instrumental)
09. Deviator - Hail Black Metal Krieg (Moloch cover)
10. Deviator - Black Sorrow
Split release between 3 one-man projects from Ukrainian underground: Moloch, Deviator, Begotten. All inlay photos were made by Sergiy Fjordsson in the woods of Ploskyriv (Khmelnitskiy). Winter 2008.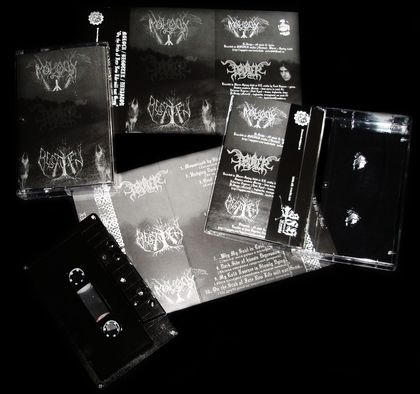 This is tape edition of Satan Fights Humanity Records (Germany. Label run by Porcus.), limited to 200 copies with 2 sided b/w cover.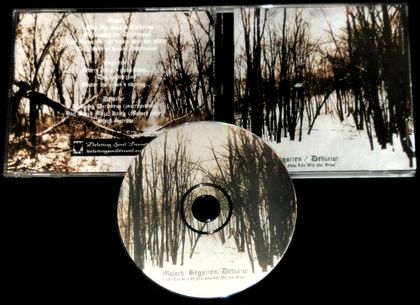 This is CD edition of Deleting Soul Records (Russia). Limited to 500 copies with 8 pages booklet and totally different track list than on original cassette version. Matrix code: M-11-0001166 Mastering SID Code: IFPI LW80. Mould SID Code: IFPI ZK-16 Лицензия МПТР России - ВАФ № 77-178 ООО "Ди Ви Ди Клуб"