Side A
1. Eine majestätische Dunkelheit verdrängt die Dämmerung (01:55)
2. Wenn die Sterne nicht mehr scheinen (04:21)
3. Ein uralter Sternenhimmel (03:23)
4. Tod ist nur der Anfang (02:43)
5. In die Unendlichkeit der Gedanken (03:26)
6. Letzte Strahlen der Sonne scheinen in eisigen Kristallen (02:40)

Side B
7. In dem gewaltigen Wald wo das Echo sich selbst verliert (11:29)
8. Von der schwingenden Dunkelheit über den Wäldern (08:43)
9. Horizont (06:20)

Recorded on Reel-to-reel [audio] tape recorder in cold-Stereo-mode somewhere in the woods of Carpathia between Winter 2012 - 2013 a.y.p.s. Mastered at Moloch studio / S.o.h.D. (Rivne, Ukraine). All music and lyrics written and recorded by Sergiy Fjordsson. Female voices on track 2 by Lilita Arndt.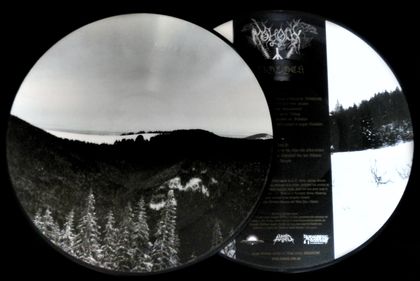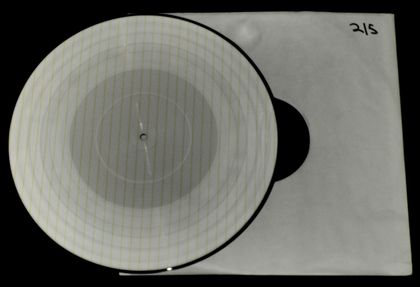 Released by Legs Akimbo Records (U.K.) in cooperation with Depressive Illusions Records (Ukraine) and Le Crépuscule du Soir Productions (France). Limited to 250 picture vinyl copies and 5 test press copies on white vinyl. Front and back photo were made in the woods of Carpathia by Sergiy Fjordsson, Winter 2012. Mastered for vinyl release at Threshold Driven Mastering. Matrix / Runout (Side A [Stamped]): DEAD LEG 001 A; Matrix / Runout (Side B [Stamped]): DEAD LEG 001 B.
Digital version of this EP officially distributed via Moloch bandcamp page only.
Here are no CD and Tape versions for this EP at the moment.
Here are exist a bootleg version of this picture vinyl. The plant (Celebrate.de) that printed these vinyls mixed up various orders and eventually pressed a vinyls, where on the side B was a strange picture with a gold skull & text, that does not have anything in common with the original edition (although the music on both sides is correct). Instead of destroying this wrong pressing - the plant illegally distributed this vinyls among various stores. So these defective vinyls with a skull on side B, concidered by the band as bootleg. Photo of this bootleg you can see here.