- Nifelheim (16:38)
- Muspelheim (10:21)
Recorded on Reel-to-reel/open-reel [audio] tape recorder at Moloch studio (Ukraine) between Winter 2004 - Autumn 2007 as a part of analog experiments with the sound. All music/song structures were written and recorded by Sergiy Fjordsson. Dedicated to Heimdallr.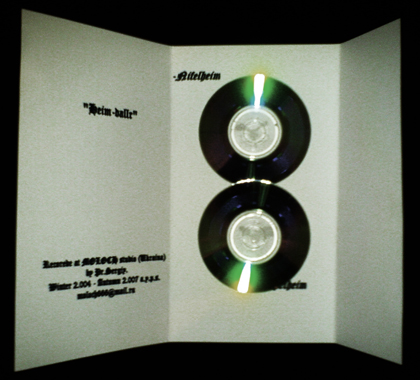 Originally released in 2007 as double mini 3"CDR's in hand-made A5 white hard paper package (without any images, just track titles and name of the EP printed on front and inside) via own label De Profundis Productions (Ukraine). Were made 99 copies, but 95 copies copies were destroyed through the fire in rehearsal room. Only 4 copies are circulated in the world.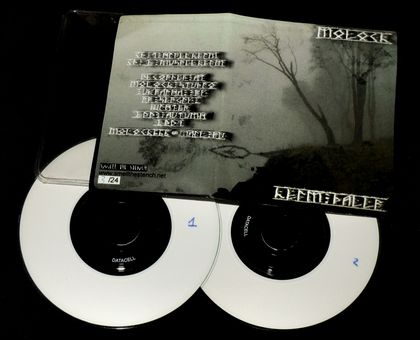 This is edition of Smell the Stench Records (Australia). Double mini 3"CDR's in plastic mini slim package with color one sided inlay. Limited to 24 copies. Front cover photo are from Unknown Spirit's photo archive.

This is edition of Russian label Front Line Productions. CDR in slim cardboard package and additional red xeroxed slip-pack. Limited to 14 copies.

No Vinyl, Digital and Tape editions of this EP at the moment. But full EP can be found of re-editions of "A journey to the Vyrdin" album.