Moloch - Das ist in Vergessenheit geraten (alte version) (00:39)
Deviator - Прихід Юродивого Князя (03:06)
Split with Ukrainian formation Deviator. Originally was made for distribution in close circles and almost all copies was given to the people close to Moloch / Deviator. Moloch track recorded somewhere in the depths of Rivne during 2008. Deviator track recorded between 2007-2008 in the depths of Ploskyriv.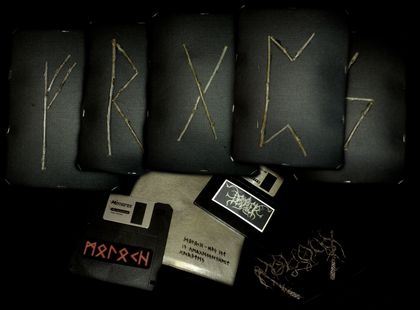 Released by De Profundis Productions (Ukraine) as double 3'5 inch floppy diskette in handmade A5 black cardboard package with wooden branches on the front. Each copy has a different runen incrustation and includes 2 inlay cards. Limited to 9 copies only.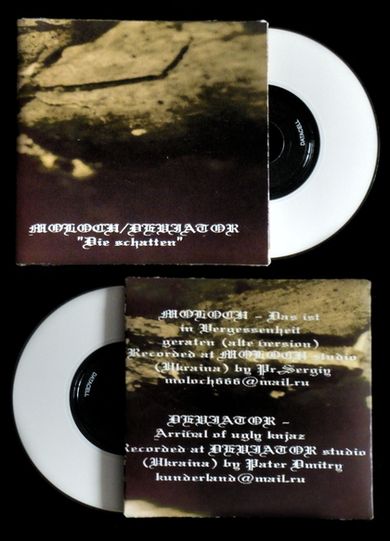 ... and as 3'CDR, limited to 12 copies.