- Nifelheim (16:38)
- Eternal Winter (11:12)
- Herbst (14:33)
- Uralte Kosmische Trauerrede (05:01)
- Eternal Autumn (15:01)
- Muspelheim (10:21)
This is compilation of some Dark Ambient tracks. Tracks 1&6 is a "Heim-Dallr" EP 2007. Tracks 2&5 is a "Spirit of Eternal Seasons" EP 2008. Track 3 - is old version of a track from "Traurer" full-length 2007. Track 4 - is old version of a track from "Lebensabend" boxsed 2008 (also different version of this release were includes in "Lebensabend" boxsed 2008).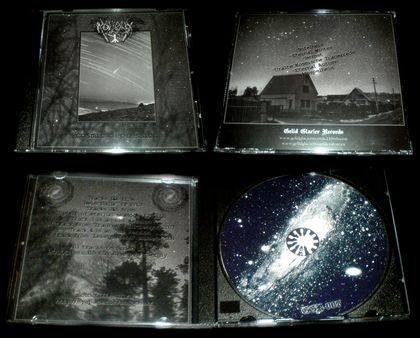 This is edition of Gelid Glacier Records (run by Jonathan S. from Tomhet and co-ran by Rayfrom Skagos). Catalogue number: GGR007. Pro-CDR limited to 50 copies. Layout modifications by Alexander Wieser (Uruk-Hai).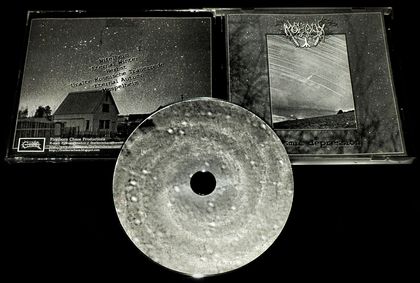 This is edition of Firstborn Chaos Productions (Russia). Catalogue number: Firstborn08). CDR with almost the same cover art. Limited also 50 copies.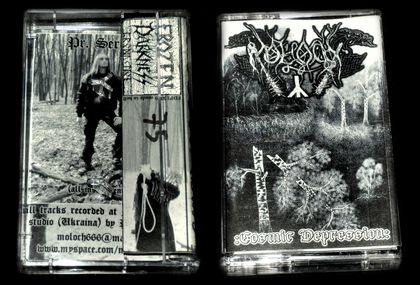 This is edition of Frozen Darkness Productions (label owner also run underground Satan's Sadist Zine). Printed in 2010. Cassette limited to 88 copies with 2 sided printed cover. Catalogue number: FDP13019. Layout by the label owner and based on the photos and drawings that were made by Sergiy Fjordsson.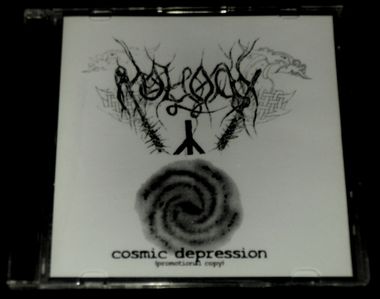 This is promo CDR edition with xeroxsed cover. Self-released in 2008 and were spread unknown (unlimited) amount of copies between 2008-2013; Also between 2008-2009 some different promo copies were distributed in various handmade packages. Originally this was the first edition of this compilation. Were made for promotion purposes only and was not conceived as an official publication. But then it was officially published on labels, as they showed a desire to do it.