MOLOCH:
- Dunkelkrieg 1539 (03:13)
- Algiz (01:56)
- Meine Blut (02:38)
- Meine Blut (Part ll) (02:14)
- Nordish Steig (03:23)

DEVIATOR:
- Intro (00:50)
- Герой (02:22)
- Тернові обрії (03:31)
- Outro (01:01)


Deviator presents here one of the first records ever made: some rehearsals and some work midi tracks recorded between 2006-2007 by Lord Hastner. Moloch side present very raw, unmastered dark ambient recorded live in the dungeons of Fort of Tarakanov in spring 2007 by Sergiy Fjordsson. And this split was the starting point in the development of Deviator formation and fraternal relations with Moloch. The name of this release is not related to the NS ideology and displays brotherhood of two formations in the blood and honor on the chosen path. Front and inlay cover images used for all edition taken from Scandinavian Mythology.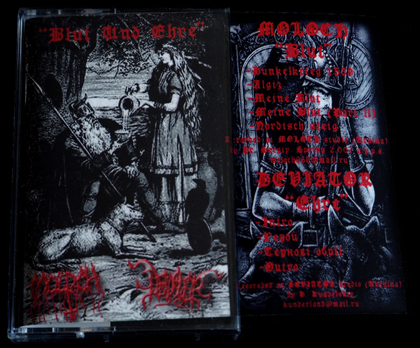 This edition released via my own De Profundis Productions (Ukraine). Printed in 2007. Catalogue number: Прах 077. Limited to 66 copies with one sided color cover printed on photo paper.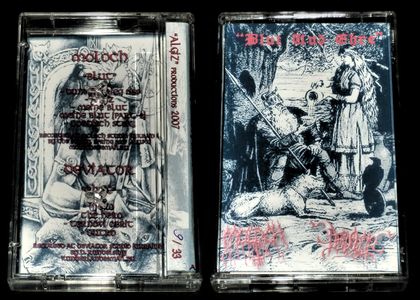 This is edition of Russian Algiz Productions. Cassette with one sided color printed cover. Limited to 33 copies. Catalogue number: AD-031.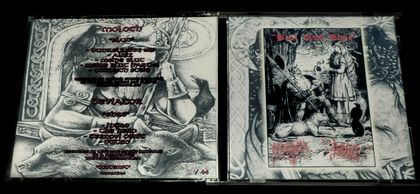 This edition of Russian Contempt Productions (Algiz Productions sub-label). Printed in 2007. CDR in jewel case with 2 sided color inlay. Limited to 44 copies. Catalogue number: CP 010.